Diese Veranstaltung hat bereits stattgefunden.
Turgor
2. Dezember 2022

-

12. Januar 2023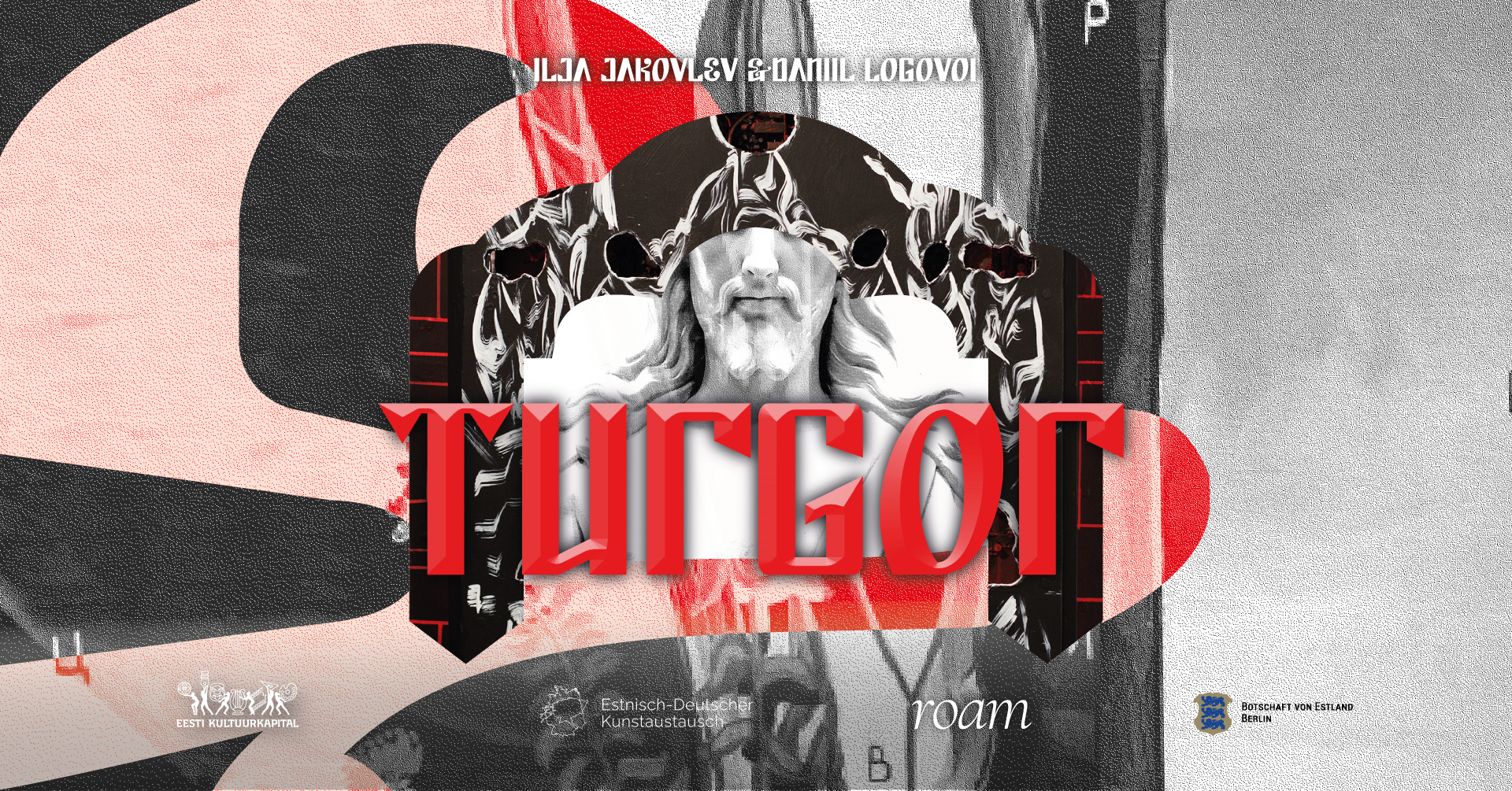 Please feel cordially invited to the exhibition 'Turgor' opening on December 2nd at 6 pm.
Opening: 2.12.2022, 6 – 9 pm
Christmas event: 10.12.2022, 6 pm
Opening hours: 2.12.2022 – 13.01.2023, Thurs – Sat 4 pm – 7 pm
Winter holiday break: 22.12.2022 – 01.01.2023
The immersive room installation 'Turgor' by emerging Estonian artists Ilja Jakovlev and Daniil Logovoi walks the visitor inside an entire creative organism filled with questions to which system we should, could or would bow to. In the same way as a biological cell's membrane and outer wall apply force to one another in the phenomenon called turgor pressure, science and religion have also always challenged each other. The two systems are inherent to human society, being the cornerstones of technological and spiritual development respectively, but throughout time they have ideologically diverged. Between the two a constant pressure exists, as the advancement of one often poses questions about the correctness of the other. By Jakovlev`s and Logovoi`s exhibited paintings and self-built church construction accompanied by immersive lights and sounds, the two confronting systems merge into one and lead us to question the true significance of each.
Ilya Jakovlev (2003) is a young Estonian artist born in Narva, Estonia. He is currently enrolled as a fourth-year student at Tartu Art School in the field of decorating art studies. His works mostly portray a complex mystical and magical world, where everyday aspects of life collide with mythical creatures and with mental and spiritual obstacles. In his work, he touches on mythology, architecture and people's feelings in a more multifaceted world than we imagine. In recent years he has also been closely studying ethnography and religion as well as trying to imitate and transmit light in various complex lighting conditions such as at dawn or through fog.
Daniil Logovoi (2003) is a young Estonian artist born in Tallinn, Estonia. He is currently in his fourth year of studying illustrative art at the Tartu Art School. Logovoi mostly works with the technique of mixed media. The artist has created a very certain pattern for himself – often refraining from using many colours, using a black background and painting with white to create a clashing contrast between the two. The artist has carried the same pattern of creating a dark atmosphere in his paintings to his latest works.
Graphic design: Carol Soovik
Exhibition is supported by Cultural Endowment of Estonia and the Estonian Embassy in Berlin.
roam
Lindenstraße 91, 10969 Berlin