Diese Veranstaltung hat bereits stattgefunden.
Jueun – Beyond Barriers – Solo Show
14. November 2023

-

18. November 2023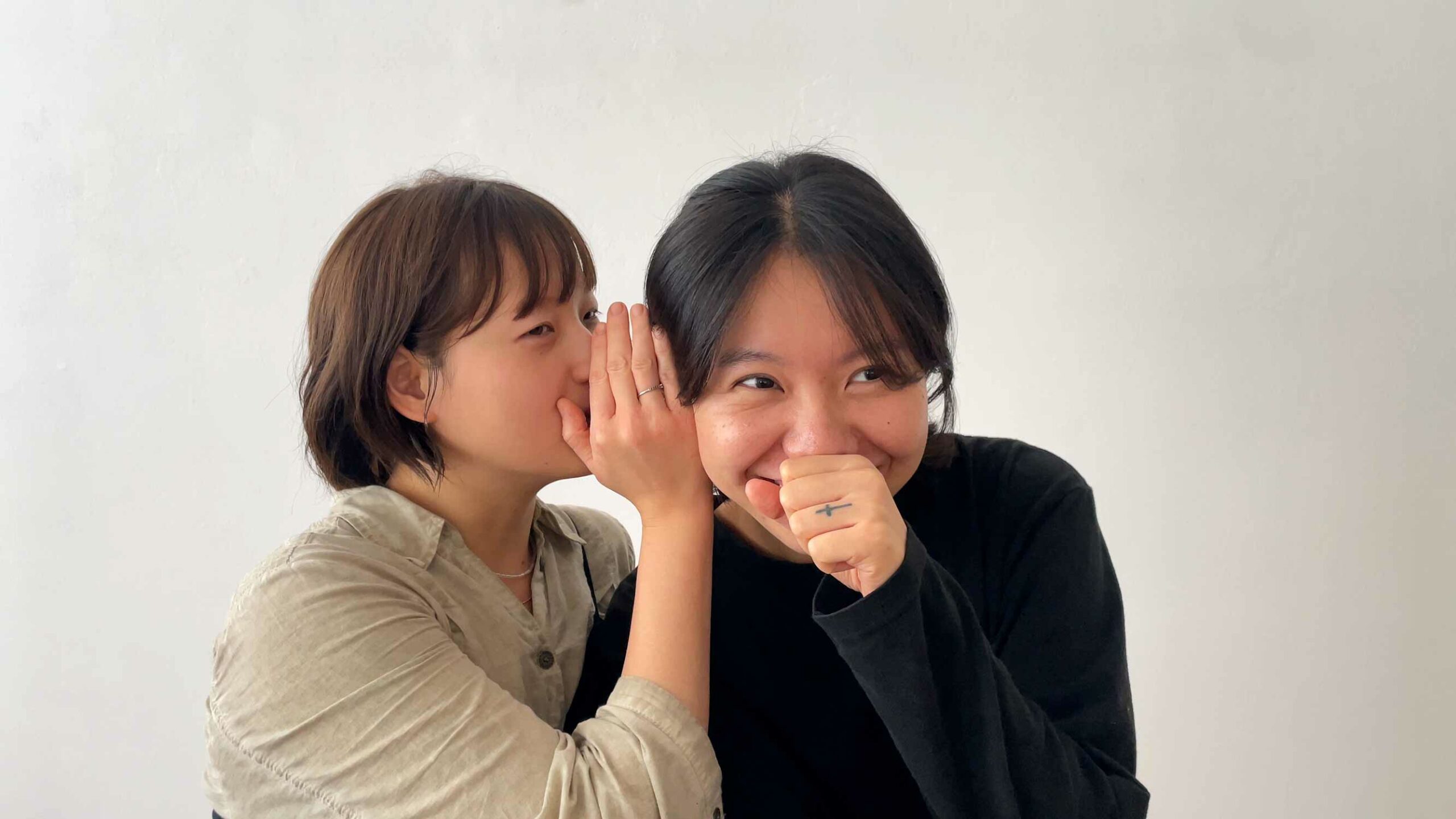 SomoS unveils "Beyond Barriers," marking South Korean artist Jueun's first exhibition outside of her home country. Rooted in the intricacies of linguistic exchange, it showcases immersive video installations and participatory social art projects. Each piece invites attendees not just as spectators, but as integral collaborators.
Drawing inspiration from her experiences during a creative sojourn in Berlin, Jueun's exhibition magnifies the inherent trials of linguistic exchange and the nuances lost (and found!) amidst translation. This liminal space, brimming with revealing and poetic misunderstandings, forms the crux of her exploration.
In Jueun's homeland, the Korean language is steeped in tradition and rigid constructs. Such linguistic barriers often lead to misinterpretations both for outsiders in Korea as for Koreans abroad. For Jueun, questioning these semantic power dynamics is essential to forging and embracing one's distinct identity .
As a starting point for developing this subject artistically, Jueun wrote a "love letter" to language in her mother tongue Korean, revealing both reverence and a touch of ambivalence.
The love letter gradually became the nucleus of collaborative exploration, sparking a sequence of translations by friends and acquaintances in a process that is both intimate and challenging. As each translator navigates idioms and cultural nuances, they reveal how deeply culture and language are intertwined, sometimes in contentious ways.
These compiled letters become the heart of "Beyond Barriers." Jueun extends an open invitation to dive into this relational art project, allowing visitors to navigate and decode these multilayered translations. Suspended between intimacy and universality, these letters await their readers, whispering stories from envelopes, boxes, and concealed alcoves. Jueun's objective: recalibrate the dynamics between native and foreign tongues, creating a space of compassionate linguistic interchange.
In the biblical parable of the Tower of Babel, a unified language once held the potential for unmatched prowess, only to be thwarted by a jealous God instigating a "confusion of tongues." Jueun challenges the morality of this narrative. She posits that perhaps in linguistic diversity and the very act of bridging these gaps, lies unparalleled strength.
From the towering ambitions of Babel to the connective strands of interlingual bridges, Jueun nudges us to envision a world where language liberates rather than confines.
………….
Don't miss: an immersive multichannel video is installed in the basement of SpätiBros, the store adjacent to SomoS Art Space, extends Jueun's inquiries in an exciting space.
Jueun's artist residency at SomoS was supported by the Busan Cultural Foundation.
More information about the artist: https://somos.media/yg
More information about the exhibition: https://somos.media/yh