Diese Veranstaltung hat bereits stattgefunden.
PETER HERRMANN – PETERS TISCH
16. September 2021

-

13. November 2021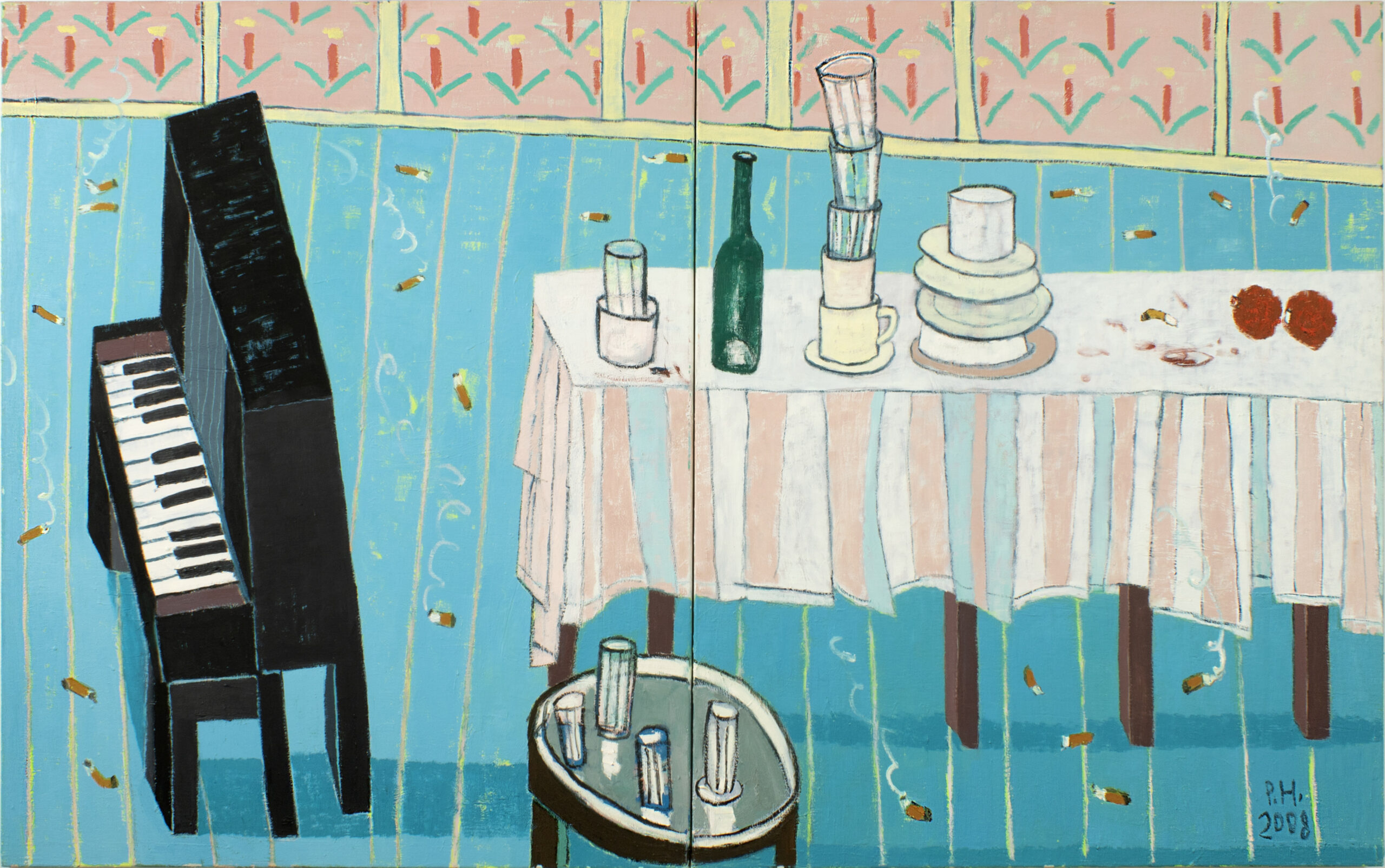 Bermel von Luxburg Gallery is honored to present the second solo show of the German artist PETER HERRMANN.
For this unique occasion, BvL worked hard and is delighted to present the new release of the book PETERS TISCH by Aleksandra von Luxburg. Bermel von Luxburg Gallery would like also to thank STIFTUNG KUNSTFONDS for the generous support as the exhibition happens in the frame of the program NEUSTART KULTUR.
Bermel von Luxburg Gallery kicks off the arty autumn season with the Berlin Art Week 2021.
Bermel von Luxburg Gallery will participate at the Berlin art fair Positions Berlin with the solo show of Peter HERRMANN and present the new book at the iconic Tempelhofer Flughafen.
Moreover, the Berlin based galleries, Bermel von Luxburg Gallery & Luisa Catucci Gallery have decided to unite their forces to present and celebrate the first solo exhibition in Berlin of the international renown Italian-Egyptian artist Omar HASSAN. Two galleries in two very different city areas – Schillerkiez Neukölln and Charlottenburg- understand the importance of collaboration to push the spinning of the recovery of the cultural and artistic scene, after this long challenging time. The occasion of such a powerful exhibition seemed the perfect opportunity to do so.
The show will open its doors at first at Luisa Catucci Gallery, in the Schillerkiez Neukölln, on Monday, September 6th, presenting a selection of works from every series of Hassan's art, and, for the very first time, his latest masterpiece: the Berlin City District Map, made out 15,000 hand painted spray-can caps.
At second the exhibition will open at Bermel von Luxburg, in Fasanenstr, Charlottenburg, on Thursday, September 16th, in the occasion of Berlin's Gallery Weekend, and will present a selection of Hassan's series BREAKING THROUGH and INJECTIONS.
Exhibitions:
Peter HERRMANN – PETERS TISCH
16.09 -13.11.2021
with book presentation by Aleksandra Luxburg in the presence of the artist Peter Herrmann.
KUNSTKABINETT:
Omar HASSAN – BREAKING THROUGH BERLIN
16.09 – 17.10.2021
curated by and in collaboration with Luisa Catucci Gallery
OPENING: 16.09.2021 from 7 to 9 pm
Bermel von Luxburg Gallery is looking forward to welcoming you!