Diese Veranstaltung hat bereits stattgefunden.
MIXED MEDIA (IV). About the Body bei Kicken Berlin
28. April 2018

-

1. September 2018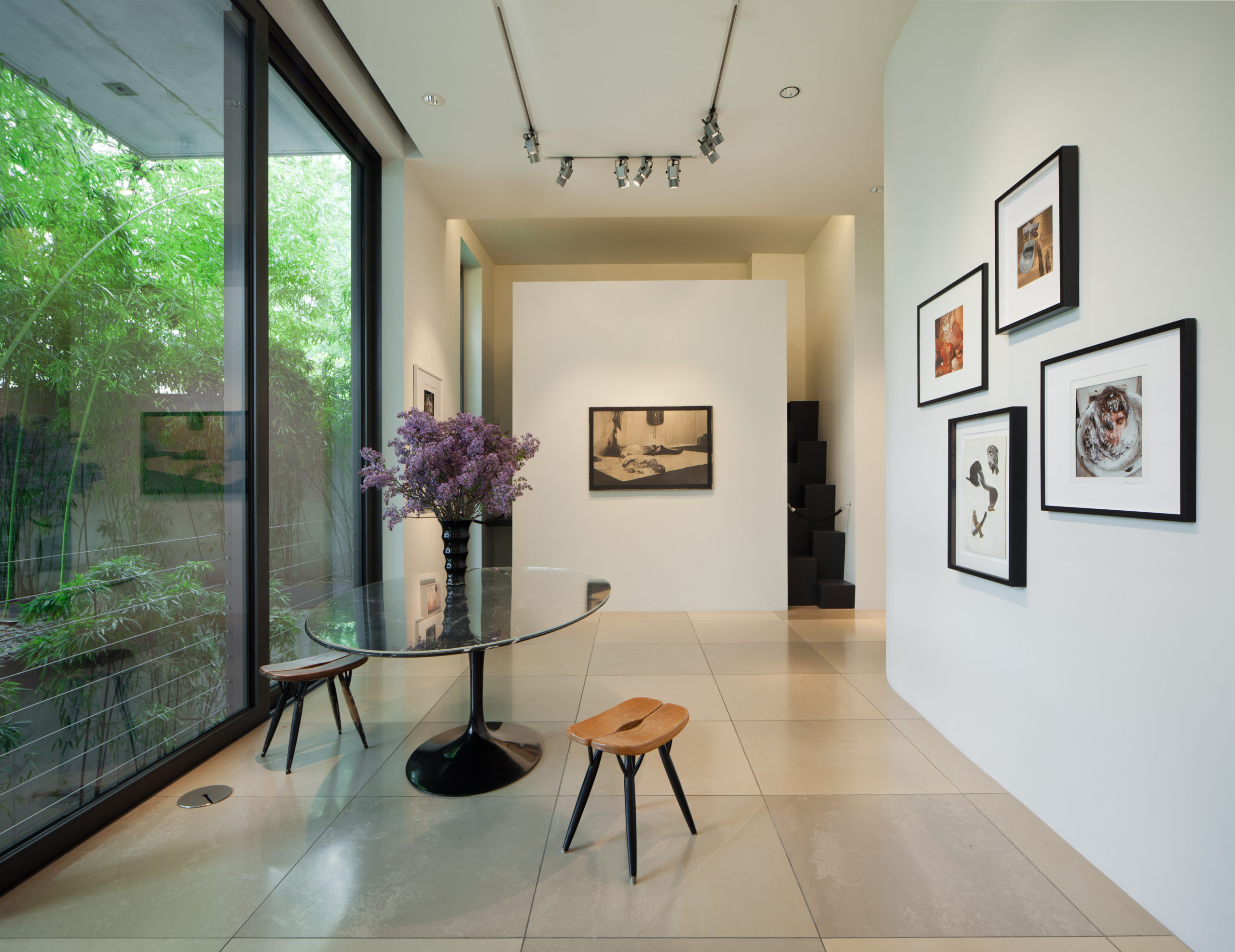 On the occasion of Gallery Weekend Berlin 2018, Kicken Berlin presents a new installment of its exhibition series MIXED MEDIA under the title About the Body. Following explorations of portraiture, abstraction, and architecture, this fourth exhibition also invites photography to enter into productive dialogue with other artistic media.
The body as the medium of subjective experience and social protest, as it was employed from the early twentieth century into the 1960s, is the show's central focus. One of the most radical artistic movements was Viennese Actionism (Wiener Aktionismus) of the 1960s as exemplified by proponents such as Günter Brus, Otto Muehl, Hermann Nitsch, and Rudolf Schwarzkogler. The Actionists understood their own bodies as the bearers of direct, often drastic statements on political situations and hardened social structures as shaped by the baggage of nationalism in postwar Austria. Immediacy and communal experience were key: the artists consciously disposed of both artistic and social conventions in order to release creative potential. Action and performance redefined traditional artistic media and expanded them into sensuous experience in time and space. "[U]sing truth as an immediate mode of creation," as Hermann Nitsch wrote in 1964, leads to uncompromising "totalaktion," or "total action." His calculated breaks with taboo – public displays of nudity, sexuality, bodily excretions, gestural-spatial painting actions, and even self-mutilation – often resulted in intervention by state law enforcement. Günter Brus, after the 1968 action "Kunst und Revolution" (Art and Revolution), was prosecuted for "disruption of order in a public place and violation of public decency" and thus fled to Berlin. In addition to the body, like in Brus's work, everyday objects, garbage, mud, paint, and food became objects of ecstatic Materialaktionen (material actions), a radical deconstruction of art historical traditions (Muehl, Nitsch). Brus, Nitsch and Muehl had their roots in Informel abstract painting, which they then transitioned into gestural actions. Rudolf Schwarzkogler, on the other hand, staged himself and his actors without an audience in ritual-filled bodily actions and precisely defined aesthetic spaces. Kurt Kren conceived of his actions cinematically.
GÜNTER BRUS OTTO DIX GEORGE GROSZ GUSTAV KLIMT OSKAR KOKOSCHKA RUDOLF KOPPITZ KURT KREN HEINRICH KÜHN OTTO MUEHL HERMANN NITSCH EGON SCHIELE RUDOLF SCHWARZKOGLER JINDŘICH ŠTYRSKÝ ANTON JOSEF TRČKA VÁCLAV ZYKMUND et al.